The first official version of the game should be coming this Sunday the 17th or Monday the 18th. I'm really excited with this update! There's a slew of quests with decisions you can make, new Drenid types to catch, new ways to interact with unique Drenids, two new unique Drenids to catch, two new areas, main story progress, and new shops including a Drenid shop to buy new Drenids. [Not to mention a slew of background things that will probably go unnoticed]
There's been a ton of testing for bugs and I'll definitely do more before launch. I've also been working on some behind-the-scenes things like setting up a Patreon for people who might want to support me and get earlier releases and getting even more familiar with Unity.
That's all for now, working on this story has been a blast and I can't wait to share more of the world I'm building!
An aerial view of the new area, Trix.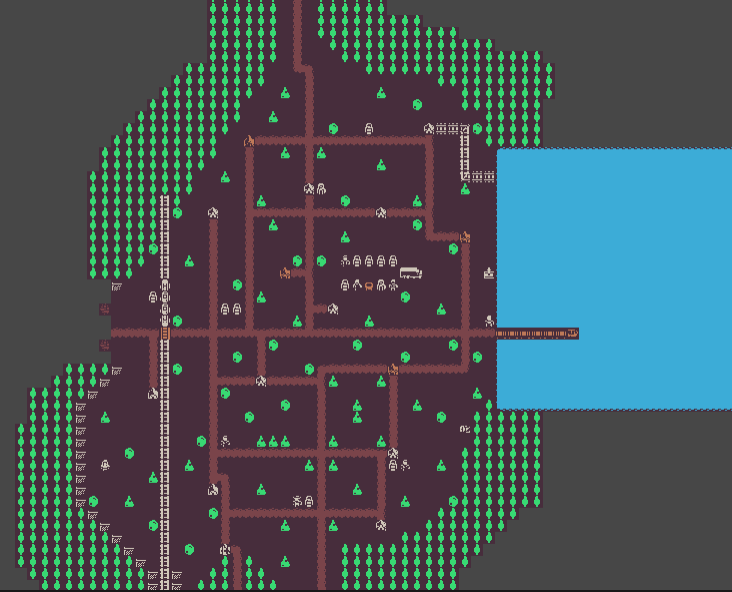 An overview of the entire map.
A look at "The Storage Guild" a place to store the Drenids you can't hold at your house.